Welcome!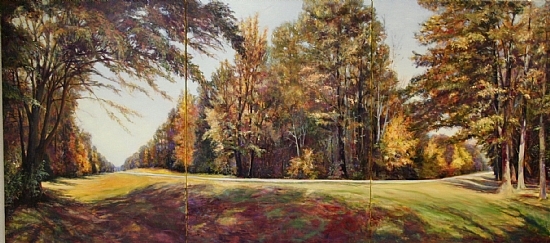 The Natchez Trace Parkway
Oil. Total size :48"x108" Oil on canvas.
The developer leading the renovation of the Old Cotton Mill in Starkville, MS has purchased this painting as the focal point of the entry/lobby of the conference center. The Old Cotton Mill is a historic building owned by Mississippi State University, now on the National Registry of Historic Buildings and whose renovation is being guided by the National Park System.
Date of installation is around June 1, 2015.
Email: artist@dotcourson.com
All images © Copyright Dot Courson Fine Art | A member of: Oil Painters of America | American Impressionist Society and Women Painters of the Southeast